About The American Society of Human Genetics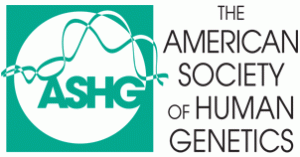 Founded in 1948, The American Society of Human Genetics (ASHG)is the primary professional membership organization for human genetics specialists worldwide. The Society's nearly 8,000 members represent a wide range of scientific, medical, legislative, and advocacy/social service backgrounds.
ASHG's mission is to: share scientific research results through the Society's Annual Meeting and in The American Journal of Human Genetics (AJHG); serve genetics professionals, health care providers, legislators and the general public by providing forums to educate these groups about advances in genetic research and their applications in clinical practice; promote genetic services; and advocate for responsible social and scientific policies.

About Genetic Alliance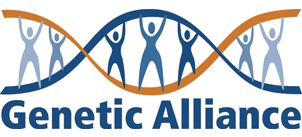 Founded in 1986 as the Alliance for Genetic Support Groups, Genetic Alliance has become the world's leading non-profit health advocacy organization committed to transforming health through genetics.
Our open network connects members of parent and family groups, community organizations,
disease-specific advocacy organizations, professional societies, educational institutions, corporations, and government agencies to create novel partnerships. We actively engage in improving access to information for individuals, families and communities, while supporting the translation of research into health care services.

For more information about how you or your organization can get involved in the Talk Health History Campaign, please visit the Campaign Sponsorship Opportunities page of the Web site.